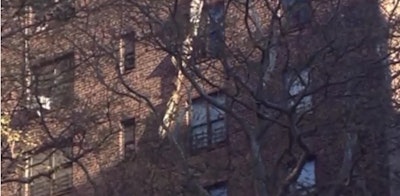 A Brooklyn man who was wanted for the robbery of a livery driver died Tuesday while trying to escape police by trying to climb down bedsheets from the eleventh floor of an apartment building.
Officers planned to arrest Jamel Chandler, 21, when they arrived at a NYCHA building at Navy Street and Park Avenue near the Navy Yard in Fort Greene, according to police sources.
Chandler had been released from prison less than a month ago, sources said, although it was unclear for what charge.
Realizing officers were at his unit, Chandler went live on Facebook.
He then tied together five bedsheets and climbed out the window, but a knot slipped and he plummeted to his death, police sources told PIX 11.