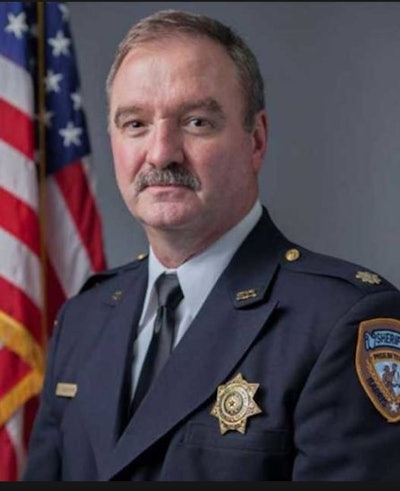 Harris County, TX, officials are pushing to name a courthouse annex in Baytown for Clint Greenwood, the veteran lawman murdered last week in the parking lot.
County Commissioner Jack Morman said he would ask the commissioners court to approve the new building at a meeting later this month at the request of Greenwood's boss - Precinct 3 Constable Sherman Eagleton - and Precinct 3 Justice of the Peace Don Coffey.
Greenwood was shot and killed April 3, moments after arriving at his job at the annex at 701 W. Baker St. in Baytown. Greenwood had started work Jan. 1 as an assistant chief deputy constable for Precinct 3.
Investigators identified Greenwood's killer Sunday as William F. Kenny, 64, of Houston, then learned Kenny had killed himself the day after the shooting.