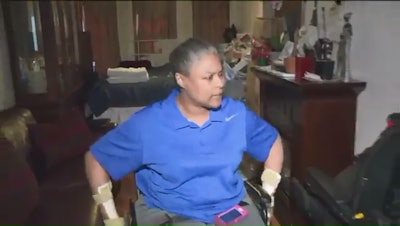 Every day is a struggle for Jersey City, NJ, Officer Cora Kerton. Paralyzed from the waist down, the 17-year police veteran says she needs constant care and she's not getting it.
Kerton says she was responding to an emergency call of an unconscious man who needed help in the winter of 2015. During that call, she fell and suffered a spinal cord injury that left her in a wheelchair.
Now, she says has been fighting to get the full-time care and benefits she so desperately needs.
A spokesperson for the City of Jersey City told Pix 11 TV, "the City doesn't comment on personnel matters and litigation."
Vin Disbrow, the Vice President, of JCPOBA, The Jersey City Police Officers Benevolence Association says, "Officer Kerton will remain a member of the police family, and the JCPOBA, her union, will continue to represent her fully, and do all that we can to ensure she is afforded the benefits of a hero she earned through her service protecting the community."
A GoFundMe page has been set up to help Kerton.