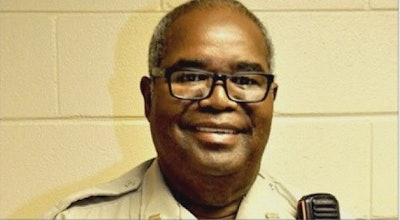 Lowndes County (AL) Sheriff's Deputy Levy Pettway, 61, was killed Monday in an on-duty vehicle accident.
Troopers say the 2001 Ford Crown Victoria Pettway was driving left the roadway just before noon and struck several trees.
"Alabama State Troopers responded to a single vehicle crash on Alabama 21 in Lowndes County in the Hayneville city limits. It was a one vehicle crash involving a Lowndes County sheriff's deputy and unfortunately, that deputy did succumb to his injuries in the crash," said Sgt. Steve Jarrett with the Alabama Law Enforcement Agency.
Pettway had been a reserve deputy for 10 years and for the past two years, worked as a School Resource Officer at The Calhoun School, a local high school.
Nicholas Townsend, principal of The Calhoun School, told WSFA the entire student body and staff took the news of Pettway's death very hard.
"He was one of a kind. He can't be replaced. He was kind-hearted, genuine, and honestly loved the students. You can tell by their reactions that they care for him as well. Normally, a security guard or SRO is going to have a separate relationship from his students but he really took time with each student to talk with them each day," Townsend stated.