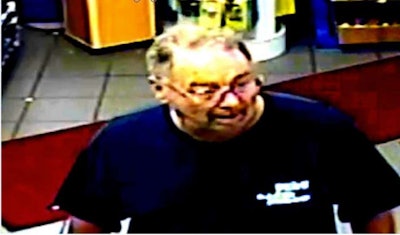 The man who murdered Texas constable's deputy Clint Greenwood took his own life - with the same type of gun - just 24 hours after the killing, Baytown police announced Monday.
William Francis Kenny, 64, shot himself in the head about 8 a.m. last Tuesday near Houston's Ben Taub Hospital, Baytown Police Lt. Steve Dorris told reporters Monday.
Kenny had filed a complaint with the Harris County Sheriff's Office in 2012 over what he told the judge in his divorce case was a "police cover-up" of a dispute between him, his ex-wife and his ex-wife's father.
Greenwood, as head of the sheriff's internal affairs division, eventually made a decision not to pursue the case, sources said.
At the time of his death, Greenwood was assistant chief deputy of the Harris County Precinct 3 Constable's Office, where he was hired to help reorganize the department after serving four years overseeing Internal Affairs at the Harris County Sheriff's Office, the Houston Chronicle reports.