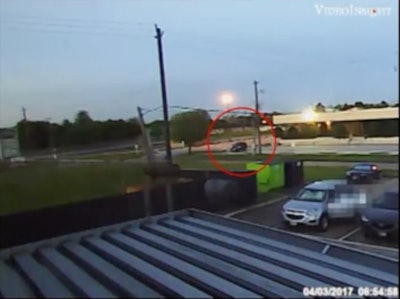 A Texas law enforcement officer murdered Monday in an apparent ambush told county officials last week he felt threatened by a man he'd once targeted in a corruption investigation.
Clint Greenwood - three months into a new job as a chief deputy constable - shared his concerns with officials in the Harris County Attorney's Office who were handling an administrative matter related to the case, an unnamed source told the Houston Chronicle.
"I believe [this person] poses a real threat to my and my family's safety," Greenwood said in an email sent Thursday to the county attorney's office.
Greenwood was shot to death just before 7 a.m. Monday, moments after pulling into the parking lot of the courthouse annex in Baytown where he worked, officials said.
The killing sparked a massive manhunt that shut down portions of the neighborhood surrounding the courthouse, as deputies combed the area while helicopters circled overhead.
A $50,000 reward has been offered for information leading to the suspect's arrest. Also, the Baytown Police Department has released video of what is believed to be the suspect's vehicle.