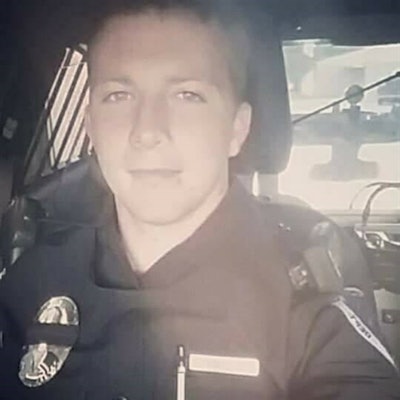 Oklahoma prosecutors have charged a 35-year-old man with first-degree murder in the fatal shooting of a 22-year-old police officer during a traffic stop, reports the Associated Press.
Court records show Byron James Shepard of Okemah was charged Wednesday in Pottawatomie County in the shooting of Tecumseh Police Officer Justin Terney, who died Monday after being shot Sunday.
Officials say Terney stopped a vehicle in which Shepard was a passenger and learned he had a warrant for his arrest. Shepard fled on foot and Terney pursued him before the two exchanged gunfire.