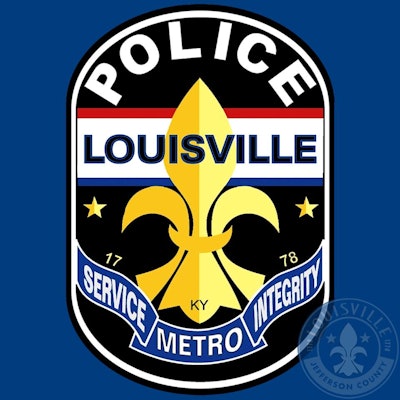 A Louisville (KY) Metro Police Department officer who was in critical condition after a fiery crash in west Louisville on Tuesday night has died, reports WDRB.
Mayor Greg Fischer and LMPD Chief Steve Conrad said in a joint news conference at University Hospital that Officer Nick Rodman died at 3:40 p.m. Wednesday after suffering a severe head injury.
Rodman, who had been with the department for about three years, was pursuing a suspect around 8 p.m. Tuesday when his cruiser was hit and caught fire. He had to be extricated from the wreckage before being rushed to University Hospital.
Rodman leaves behind a wife, son, and newborn daughter. His father and brother are also LMPD officers.
Fischer called Rodman "a man of compassion and commitment ... and a wonderful public servant."
Conrad said the incident Tuesday started with a calls of shots fired just before 8 p.m. Three more calls came shortly thereafter, including one for an assault.
Once on scene, Rodman attempted to join the pursuit of a suspect at the intersection of 26th and Duncan Streets. He had a green light, and as he attempted to turn, his cruiser was hit in what Conrad called a "very violent" collision.
The suspect in the case faces numerous charges.