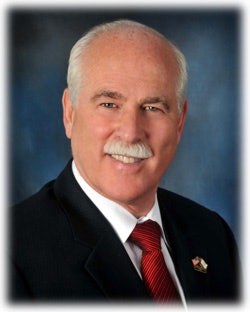 A Massachusetts sheriff who recommended that mayors of so-called sanctuary cities be arrested is also criticizing a state lawmaker who posted a warning about an unverified immigration raid, reports the Associated Press.
Bristol County Sheriff Thomas Hodgson, a Republican, said Democratic Rep. Michelle DuBois may have broken the law and put federal immigration agents in danger.
In a Facebook message, the Brockton Democrat said she'd received a tip from a member of the Latino community that a raid would occur this week and that immigrants should be careful.
DuBois later defended her actions and said she was only sharing a rumor already circulating.