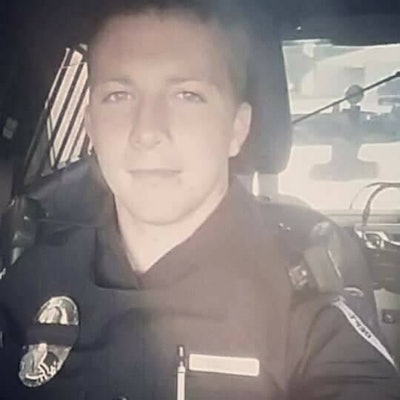 A Tecumseh, OK, police officer has died after being shot three times overnight in Pottawatomie County.
The officer, 22-year-old Justin Terney, was rushed to the Oklahoma University Medical Center in "serious, critical condition." He later died at the hospital.
"Our departments need all the prayers we can get at this point. We got officers who's never experienced this, never been through anything like this," said J.R. Kidney, Assistant Police Chief for the Tecumseh Police Department.
According to police, Terney pulled over a car for a traffic stop at about 11:40 p.m. Sunday, and asked a man inside, later identified as Byron Shepard, to get out of the car. Terney began to pat down Shepard. That's when Shepard took off running toward the woods near Benson Park off Gordon Cooper.
Police said Shepard ran into a pasture, where he fired shots toward Terney, hitting him in the stomach. Terney fired back at Shepard, hitting him. Shepard is now hospitalized, KOCO TV reports.