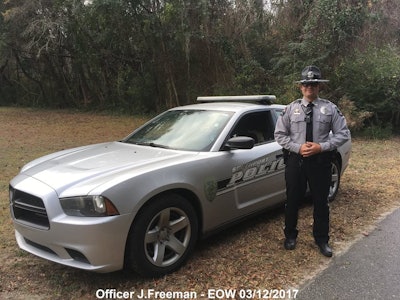 A Southport, NC, police officer died in a single-vehicle patrol car crash early Sunday morning.
Southport police officer Jason Freeman, 29, was traveling on Stone Chimney Road in his patrol car around 5:00 a.m. Sunday when he ran off the road to the right and struck a ditch, the North Carolina Highway Patrol reports.
Freeman was pronounced dead at the scene of the crash, WECT TV reports.