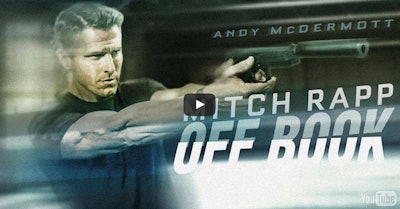 "Mitch Rapp: Off Book" is a new indiegogo-funded short film featuring former Phoenix Police Department officer Andy McDermott in the title role. It was filmed in Phoenix with assistance from the Phoenix Police Department. The film is based on the popular series of books by author Vince Flynn.
When bureaucrat Charles Neimier (24's James Morrison) blocks his path, undercover CIA counter-terrorism agent Mitch Rapp (Andy McDermott) goes "off book" to save teammate Riaz (American Sniper's Ayman Samman) from a sadistic former KGB agent.
For more information and to watch the video for free, visit www.MitchRappFanFilm.com.