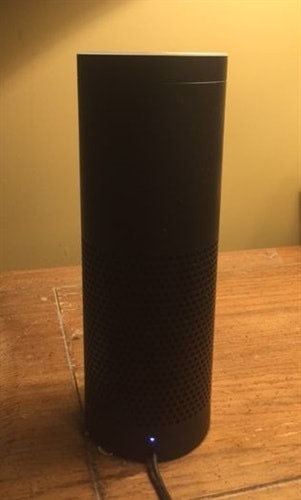 Amazon agreed to hand over user data of an Amazon Echo speaker for a murder trial in Arkansas, after it spent months pushing back against a warrant for the information. Amazon changed its position after the user, defendant James Andrew Bates, consented to the disclosure, according to a court filing that was made public Monday.
Before Bates consented, Amazon just last month offered a strong defense against releasing the user information, with the company saying Bates' audio recordings with the Echo were protected under the First Amendment, reports CNET.
Amazon on March 3 handed over the data, which amounted to any audio recordings stored by the company that came from Bates' Echo from November 21 to 22, 2015. Its motion in the case will be dismissed and a hearing set for Wednesday on the Echo dispute was canceled, the filing stated.
An Amazon spokeswoman declined to offer additional comment Tuesday. In a tweet Tuesday, Kathleen Zellner, Bates' attorney, said they agreed to release the Echo data, adding: "My client James Bates is innocent."
Amazon's disclosure of the recordings by the device sidesteps a potentially significant legal battle pitting users' privacy against law enforcement's needs to investigate major crimes.