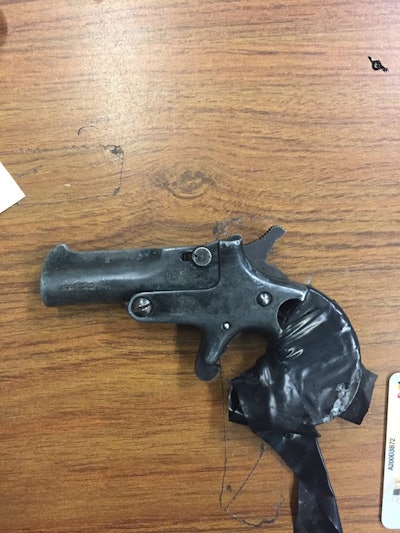 The Baltimore Police Department reports on Facebook that its officers arrested a man with a loaded antique firearm or replica antique firearm during a traffic stop.
On March 1, officers from the Eastern District Operations Unit pulled over a car in the 700 block of N. Rose Street. During the traffic stop, officers recovered a loaded handgun and drugs from inside the vehicle, police report.
Police say 36-year old Keith Gladden was arrested at the scene and transported to the Central Booking and Intake Facility. Gladden is a repeat offender and is prohibited from possessing a firearm.