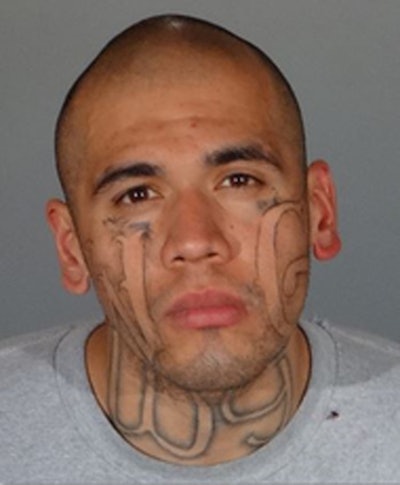 A 26-year-old man suspected of killing a Whittier, CA, Police officer and shooting another after allegedly killing his cousin hours earlier has been charged with capital murder, the Los Angeles County District Attorney's Office said Wednesday.
Michael Christopher Mejia faces two counts of murder and one count each of attempted murder, carjacking and possession of a firearm by a felon, KTLA reports.
Mejia is accused of shooting and killing Whittier Officer Keith Boyer, 53. Police say Boyer and Officer Patrick Hazell responded to a vehicle accident and Mejia opened fire on them, killing Boyer and wounding Hazell.
Mejia, a known gang member with a long criminal history, also faces a special circumstance allegations of multiple murders, murder of a police officer and murder to escape arrest. The charges make him eligible for the death penalty, officials said.