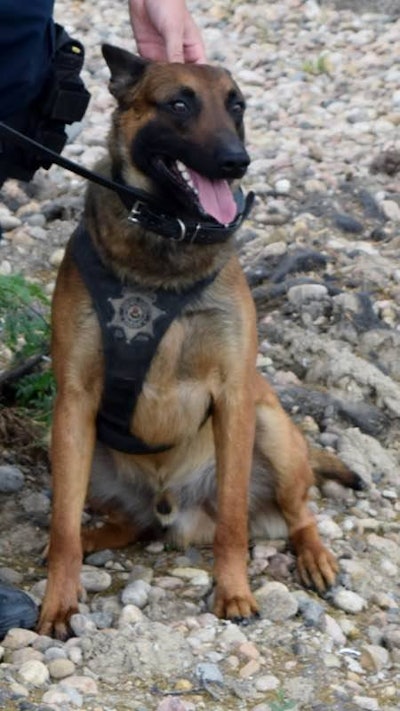 A K-9 with the Adams County (CO) Sheriff's Office saved a deputy who was fighting with a suspect.
According to a statement, which the sheriff's office also posted to Facebook, at 1 a.m. on Aug. 5, a deputy responded to a trespassing call.
While on the call, a man he was talking to jumped a fence to get away. The deputy ran after him, getting separated from his K-9, and began fighting with the suspect, CBS Denver reports.
As the deputy and the suspect fought, "Lex (a 3-year-old Belgian Malinois) unlatched the gate with his paw," the sheriff's office said. "Then Lex came to the assistance of the deputy and the suspect was apprehended."