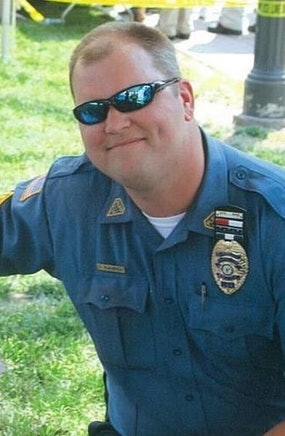 A Pompton Lakes, NJ, police officer was killed early Wednesday when he struck a deer and was thrown from his motorcycle while driving home from work on a township road, police said, reports NJ.com.
Officer Peter J. Kamper Jr., 40, was driving east on Lakeside Avenue at 12:06 a.m. when he collided with a deer, after crossing into the city of Wayne from Pompton Lakes, police said. He had just finished a fill-in shift working 7p.m. to 11 p.m., Pompton Lakes Police Chief Moises Agosto said.
The 13-year veteran was assigned to the patrol division but helped the department keep compliant with state guidelines and was the lead firearms instructor, Agosto said.
"He was a jack-of-all-trades," the chief said. "He's going to be missed dearly."
Nearby residents heard the crash and found Kamper unresponsive, Wayne Police said. Two Pompton Lakes Police Officers also responded to the scene, then learned it was one of their own.
"To see their fellow officer there is very traumatic," Agosto said, adding that grief counselors will be available to the department.