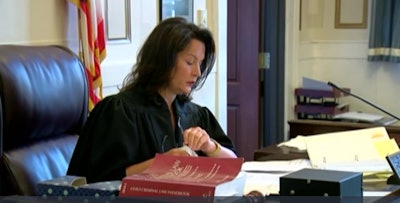 Judge Leslie Ghiz formally dropped the charges against former University of Cincinnati police officer Ray Tensing but denied a motion for acquittal at a hearing Monday morning.
Ghiz granted a dismissal of the charges with prejudice, which means the state of Ohio cannot levy the same charges against Tensing a third time. The previous two trials ended in hung juries and mistrial.
But the judge refused when Tensing's attorney, Stew Mathews, asked her to formally absolve Tensing for shooting and killing motorist Samuel DuBose at a traffic stop in July 2015.