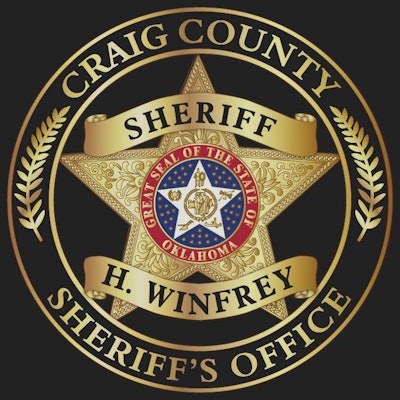 Authorities say a 15-year-old male is in custody after a high-speed chase Tuesday evening across Craig and Rogers counties in Oklahoma that sent two Craig County deputies to the hospital.
Oologah-Talala EMS says the chase ended with a rollover crash at Winganon Road, west of Oologah Lake. The teen was taken to a Tulsa hospital to be checked out, before being released to law enforcement.
Two Craig County deputies, identified by the Oklahoma Highway Patrol as Ryan Robinson, 37, of Nowata and Michael McCowen, 26, of Afton, were involved in a crash west of Big Cabin and were taken by helicopter to Tulsa hospitals.
McCowen was treated and released and Robinson was admitted in stable condition.
Sheriff Heath Winfrey told News On 6 both deputies were "banged up pretty bad" in the crash, one requiring surgery. Winfrey also said the department called off the chase once the deputies crashed.