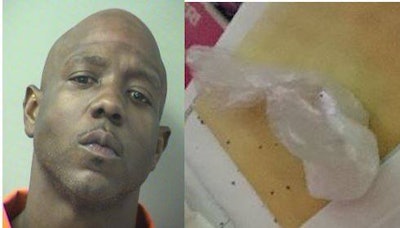 David Blackmon, 32, called 911, identified himself as a drug dealer, and proceeded to report that cash and cocaine had been stolen from his car Sunday, according to a Facebook post by the Okaloosa County (FL) Sheriff's Office.
A deputy responded to the scene, at which point Blackmon told him that $50 and a quarter-ounce bag of cocaine had been stolen from the car's center console, reports the Palm Beach Post.
The deputy searched the vehicle and found the cocaine in the same spot from where it had been reported stolen. He also found a crack pipe on the floor and a crack rock near the cocaine, according to the Facebook post.
Blackmon was arrested and charged with possession of cocaine, resisting arrest without violence and possession of drug paraphernalia.