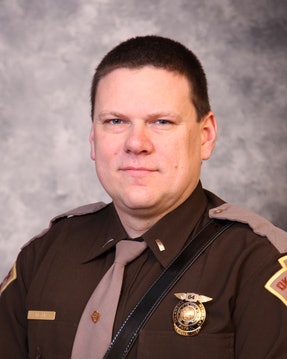 An Oklahoma Highway Patrol trooper remains in the hospital after he was hit by a car Friday night on Interstate 35 during a vehicle pursuit. Authorities now say he was struck by an OHP vehicle, not the suspect's car.
Lt. D. Heath Meyer was putting out stop sticks on Interstate 35 near 27th Street when he and other troopers were trying to stop a speeding D'Angelo Burgess, 27. Authorities said a state trooper accidentally hit Meyer after Burgess caused a collision between two other state troopers' vehicles, KOCO TV reports,
"Burgess braked rather quickly and was able to navigate in between the stop sticks," Capt. Ronnie Hampton said.
The two state troopers crashed into each other in an effort to avoid the stop sticks, and one of the vehicles hit Meyer, officials said.