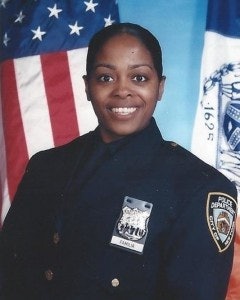 The man who killed NYPD Officer Miosotis Familia Tuesday night spent the afternoon on the Fourth of July at the home of his sister, Ryan Kearse, in the South Bronx. Though he had been struggling recently with the effects of schizophrenia and depression, Alexander Bonds was having one of his better days, Ms. Kearse said in an interview with the New York Times.
She had hoped he would spend a quiet evening with her, but as night fell and fireworks started to fly, he insisted on joining the celebration.
"I'm going to go out and chill," she said he told her.
Where he went and what he did over the next several hours is now the subject of intense scrutiny as investigators try to understand what could have motivated him to pull out a Ruger .38 handgun and shoot Familia in the head as she sat in a mobile command post parked at East 183rd Street and Morris Avenue.
Ms. Kearse said she does not know what happened to her brother from the time he left her house, around 5 p.m., to 12:30 a.m., when the fatal shot was fired.
But by about 10 p.m. something had gone wrong. That, police officials say, was when a woman identified as Mr. Bonds' girlfriend made three 911 calls in quick succession. She described Mr. Bonds, 34, as acting erratically, though not violently.
Crucially, she told the 911 dispatcher that Mr. Bonds did not have a weapon, Robert K. Boyce, the Police Department chief of detectives, told reporters on Thursday.