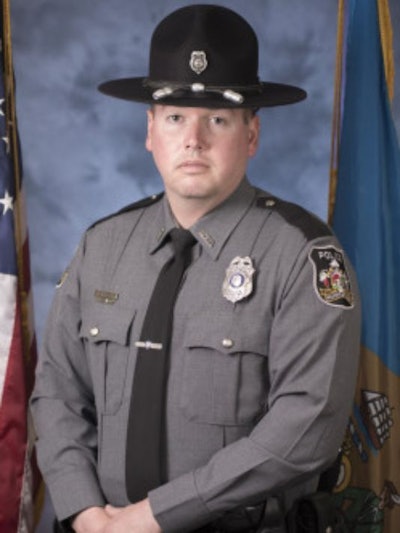 A Milford, DE, police officer died unexpectedly on Saturday, according to the police department, but no further details on his death were released.
The police department notified the public of Patrolman First Class Sean Aaron Hudson's death Tuesday morning, asking for prayers for the family during this difficult time, reports Delaware Online.
Sgt. Robert Masten, a spokesman with the department, thanked the community for their support in a statement and said "there will be no further correspondence about this unfortunate matter."
The 34-year-old had worked as a police officer since 2010, when he began his career at the Harrington Police Department. He returned to his hometown last year and joined the Milford Police Department. Earlier this year, he was promoted to Patrolman First Class after saving the lives of two people overdosing from heroin.
His father, Keith Hudson, was the former Milford police chief.
Officer Hudson is survived by his wife and his 9-month-old son.