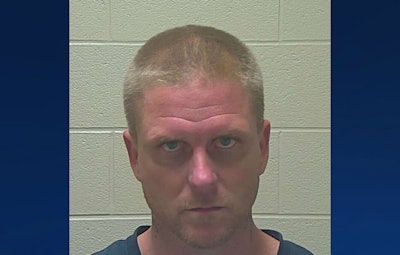 Two deputies were wounded and the alleged gunman has died in a shooting at the Coffee County (TN) Justice Center on Monday afternoon.
According to the Tennessee Bureau of Investigation, Coffee County Deputy Wade Bassett went into the holding cell at the justice center to take inmate Michael Bell back to jail.
Bell, 37, had been in court on Monday for charges including kidnapping and domestic assault, reports WSMV.
The TBI said Bell overpowered Bassett and was able to get his gun. He then shot Bassett before running down the stairs.
When Bell got to the first floor, investigators said he shot Deputy Wendell Bowen on his way out the door.
He was later found dead in the yard of a nearby home after shooting himself in the head.
Bowen, 56, was shot in the abdomen area. He underwent surgery Monday evening.
Bassett, 71, suffered significant injuries to his hand and arm. A bullet also struck him in the abdomen area but hit his body armor. He is listed in stable condition.