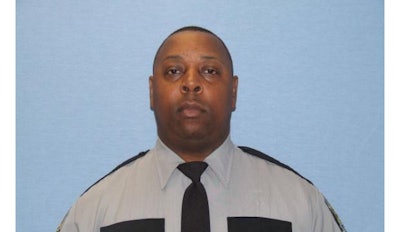 An off-duty Richmond County Sheriff's deputy was fatally shot Thursday afternoon in south Augusta, according to the sheriff's office.
The deputy, Cpl. Gregory Cooke, 43, was a road patrol deputy hired in December 2014. He was taken to AU Medical Center where he was pronounced dead at 4:52 p.m, Coroner Mark Bowen said in a news release.
Bowen said Cooke was shot at least one time in what authorities are calling a domestic dispute.
Four people surrendered to a Burke County Sheriff's deputy who they said they knew, according to Burke County Chief Deputy Lewis Blanchard. Two of the suspects who turned themselves in were cousins, he said. All four were turned over to Richmond County, Blanchard said.
Richmond County Sheriff's Chief Deputy Patrick Clayton said the shooting involved a domestic situation between the officer and a couple and their two children. Cooke was not related to the suspects but was acquainted with them, he told the Augusta Chronicle.