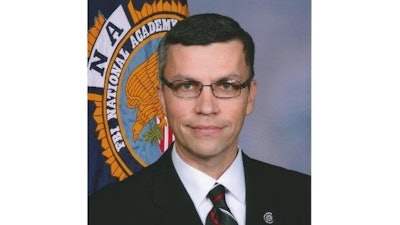 A Newport, AR, lieutenant was shot and killed Monday night while backing up another officer who was conducting a traffic stop in the Remmel Park area of Newport, reports ODMP.org.
That officer has been identified as Lieutenant Patrick Weatherford, 41, a 15-year veteran of the Newport Police Department who was assigned to the Criminal Investigations Division. Officials say Lt. Weatherford died at a Newport hospital a short time after he was shot, reports ArkansasMatters.com.
On Tuesday morning, the Newport Police Chief announced a gunman was in custody. Details on the arrest of the suspect haven't yet been released.