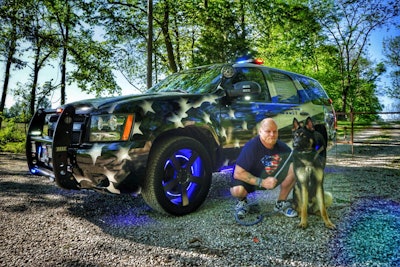 A Farmington, Missouri, man is facing a lawsuit for allegedly misleading donors to a police memorial.
According to Attorney General Josh Hawley, Terry Lemons told donors that he was raising money for a memorial to honor fallen enforcement officers.
He used the fake name of "Thin Blue Line Tahoe" and claimed it was a nonprofit corporation, according to Hawley.
Instead, Hawley said Lemons used the money to make his personal Chevrolet Tahoe look like a police patrol vehicle. It has radar equipment, a shotgun, emergency lights, and a computer, KFVS TV reports.