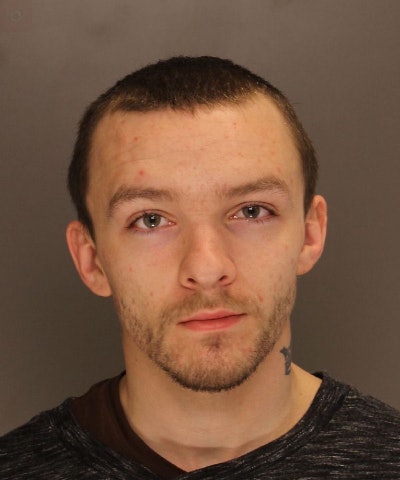 A 23-year-old Lancaster County, PA, man has been charged with attempted homicide, after police say he tried to stab an off-duty Ephrata police officer.
The incident occurred Friday shortly after 2:30 p.m. when an off-duty Ephrata officer saw Todd Shane Racine enter a residence. Racine was wanted by both the Ephrata PD and the Lancaster County Sheriff's Department, police say.
The off-duty officer reportedly notified on-duty officers and watched the residence. Racine left the residence. The off-duty officer reportedly attempted to detain Racine until other officers arrived and a struggle ensued.
Police say, Racine resisted arrest by wrestling with the officer, attempting to stab the officer multiple times with a knife, and biting the officer. The off-duty officer was reportedly able to avoid getting stabbed while fighting with Racine.
After a brief foot pursuit, Racine was apprehended by assisting officers. Racine, who police say admitted to being under the influence of methamphetamine, had to be subdued with the use of a Taser.
Racine is charged with attempted homicide and aggravated Assault.
The off-duty officer was treated for a bite to the arm and released from Wellspan-Ephrata Hospital.