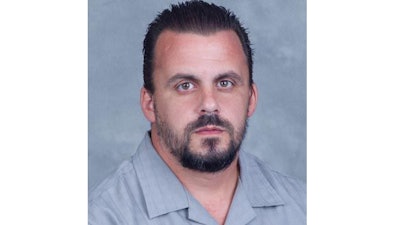 A Virginia State Police special agent has died after he was shot Friday evening after approaching a vehicle parked on the wrong side of the street.
The officer, Michael T. Walter, succumbed to his injuries shortly after 5 a.m. Saturday at VCU Medical Center.
State police said a Richmond man, Travis A. Ball, 27, is in custody after an overnight search by local, state, and federal law enforcement agents, Richmond.com reports.
Ball was apprehended at a home in Northumberland County shortly after 6 a.m. and is being held without bond. He was charged on warrants obtained Friday on one count of malicious wounding, use of a firearm in a felony, and possession of a firearm by a convicted felon.
Police said additional charges are pending.