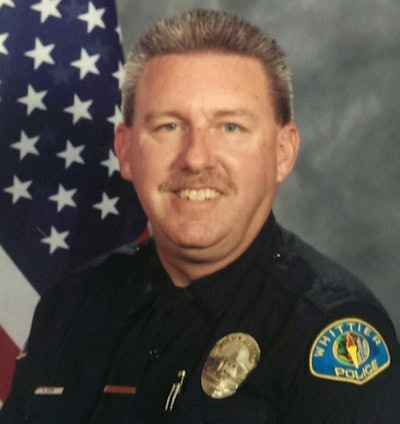 California Gov. Jerry Brown over the weekend vetoed a bill written in response to the killing of Whittier police Officer Keith Boyer, saying it was too reminiscent of the state's abandoned three-strikes law, reports the Whittier Daily News.
The bill, penned by Assemblyman Ian Calderon, D-Whittier, would have required jailing probationers who violate the terms of their supervision at least three times.
The suspect in Boyer's killing, Michael Christopher Mejia, was on probation Feb. 20 the day police believe he crashed a stolen vehicle on Colima Road, then engaged in a shootout with Boyer and Officer Patrick Hazell, who survived. Mejia is now awaiting trial on murder charges.
Mejia cycled in and out of county jail in the months before the shooting after repeatedly violating the terms of his probation, according to police.