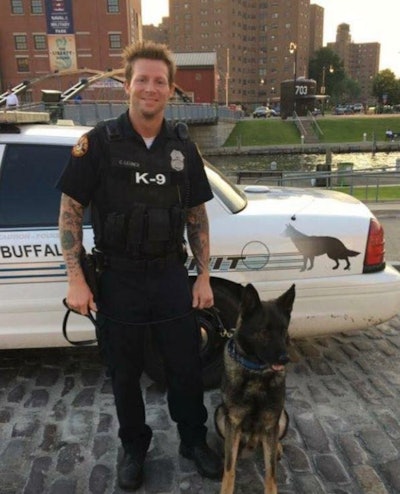 After five long days of searching the relentless Niagara River, the body of missing Buffalo Police diver Craig Lehner has been found. The police made the official announcement just after 3 p.m.
Police and firefighters lined up along the river bank to greet the vessel that brought Lehner to shore, the Buffalo News reports. Joining them was Mayor Byron W. Brown who offered his condolences. "I join with all City of Buffalo residents in mourning the loss of this outstanding public servant. My thoughts and prayers are with his loved ones, including his mother, as well as the Buffalo Police Underwater Recovery Team and the many dedicated local, state, federal and Canadian first responders, who worked tirelessly in the search and recovery effort."
On Friday morning, Lehner, a member of the Buffalo Police Underwater Recovery Team, jumped into the river as part of a training exercise with other police divers in the river at the foot of West Ferry Street, according to Buffalo police.
The U.S. Coast Guard said a cable connecting Lehner, 34, to his diving crew broke, leaving him stranded alone underwater.