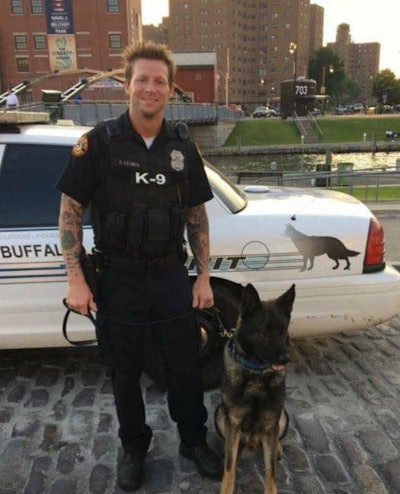 The search for missing Buffalo police diver Craig Lehner entered its fourth day Monday morning as boats and dive teams returned to the Niagara River. He is presumed dead.
Authorities have been searching for Lehner, 34, since Friday afternoon when he failed to surface from a training exercise with the Buffalo Police Underwater Recovery Team. The U.S. Coast Guard says a cable connecting Lehner to his diving crew broke, leaving him stranded alone underwater.
Lehner, a nine-year veteran of the force, is a full-time K-9 officer, the Buffalo News reports.