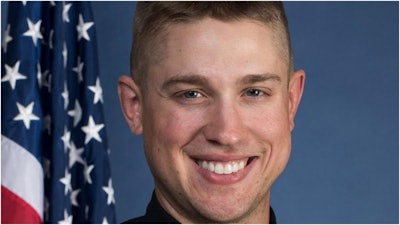 Officer Alan Horujko, who stopped a knife attack on the Ohio State University's campus last year, was recognized Thursday at the 2017 Distinguished Law Enforcement Achievement Awards, reports the Dayton Daily News.
Horujko shot and killed 18-year-old Abdul Razak Ali Artan, an OSU student who drove his car on Nov. 28 into a group of pedestrians on the Columbus, OH, campus. Horujko has been hailed a hero after firing the shot that killed the man wielding a butcher's knife.
Eleven people were transported to nearby hospitals — none of the injuries were life-threatening — and police, university, national, and local officials have said if Horujko hadn't acted, the number of victims would have been higher.