A Texas Tech University police officer was shot and killed inside the agency's Lubbock, TX, station Monday night.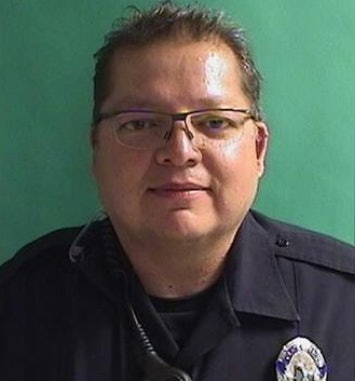 Alleged shooter Hollis Daniels was taken into custody hours later. Daniels is a 19-year-old freshman from Seguin who lived on campus.
Officers were reportedly performing a wellness check on Daniels while on campus when, upon entering his room, officers reportedly found evidence of drugs along with drug paraphernalia, according to a statement by Texas Tech spokesman Chris Cook.
When Daniels was brought into the department for questioning, he reportedly pulled a gun and shot Officer Floyd East in the head before fleeing on foot. It is unclear if Daniels had the weapon on him upon entering the campus police station, Lubbock Online reports.
In a press conference Tuesday afternoon, officials identified the officer as 48-year-old Floyd East Jr.
East began his career with the Texas Tech Police Department on December 1, 2014. He is survived by his wife, Carmen, and his two daughters, Ana and Monica, reports the Associated Press.