A 29-year-old Arkansas sheriff's deputy died early Thursday in a crash that occurred as he pursued a vehicle after its driver refused to pull over, authorities said.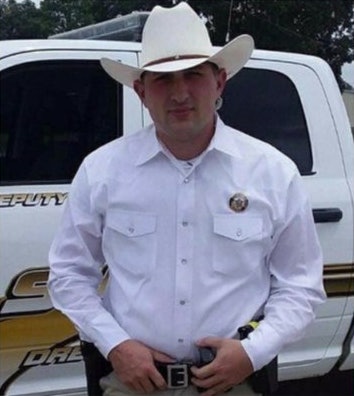 Arkansas State Police said Drew County Deputy Timothy Braden attempted to pull over a vehicle shortly after 1:30 a.m. The driver, 23-year-old Samuel Vincent of Monticello, "refused to stop and fled," state police said in a news release.
"Both vehicles were subsequently involved in a crash resulting in the death of Deputy Braden and injuries to Vincent," the release said, noting it happened along Barkada Road outside Monticello.
A preliminary report from state police states that both westbound drivers "simultaneously lost control" of their vehicles, causing them to leave the road and strike a tree as well as a power pole, reports Arkansas Online.
Both were taken to Drew Memorial Hospital in Monticello, where Braden was later pronounced dead, authorities said. The extent of Vincent's injuries wasn't immediately clear.
Vincent is being held on charges of first-degree murder, fleeing, possession of schedule VI controlled substances, and drug paraphernalia, records show. He was booked into the Ashley County jail at 6:27 a.m. on the authority of the prosecuting attorney.