An 11-year veteran of the Denver Police Department drowned while boating in a lake in western Nebraska on Sunday, reports CBS Denver.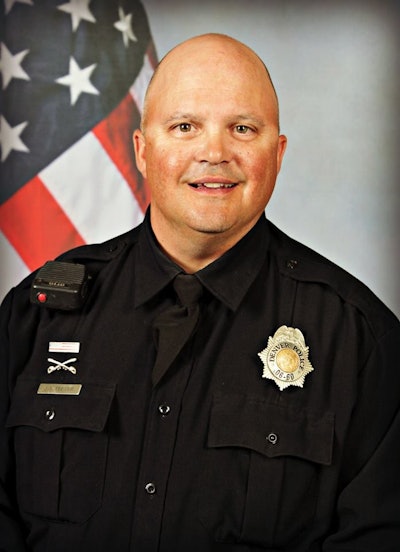 Denver Police Officer Joseph Teeter of Littleton, CO, was boating with his longtime girlfriend on Lake McConaughy in Nebraska.
The preliminary investigation indicates that he jumped from the boat for a swim but he was not able to swim back to the boat. Nebraska Game and Parks officials say neither alcohol nor foul play is suspected.
The Denver Police Department posted this statement on its Facebook page about Teeter: "He was a great man, friend and officer. Joseph leaves behind two daughters and an extensive blue family. Joseph was a great addition to our department, an asset to our community and he will be sorely missed. Godspeed, friend…"