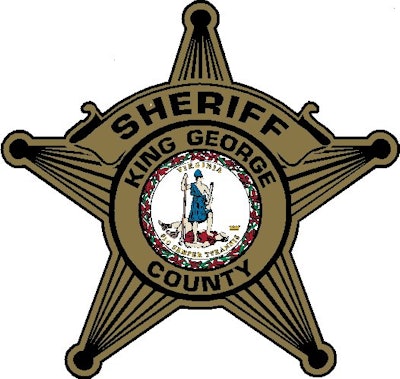 A Virginia man was charged with attempted capital murder of a law enforcement officer Sunday after being accused of ramming a King George County deputy's cruiser from behind and then telling the deputy that he was trying to "take you out," authorities said.
Sheriff's spokeswoman Kecia Wharton said Deputy Steve Patla was on patrol on State Route 205 about noon when a gray Honda SUV crashed into the back of his westbound patrol vehicle, then fled the scene, reports the Fredericksburg Free Lance-Star.
Wharton said Patla pursued and stopped the vehicle and ordered the driver, the only occupant of the vehicle, out of the Honda and took him into custody. Wharton said that when Patla several times asked the suspect what he was doing, the suspect replied, "I was trying to take you out."
Reginald Van Robinson Jr., 26, was also charged with felony eluding, hit and run, and several traffic offenses. He was placed in the Rappahannock Regional Jail under no bond.