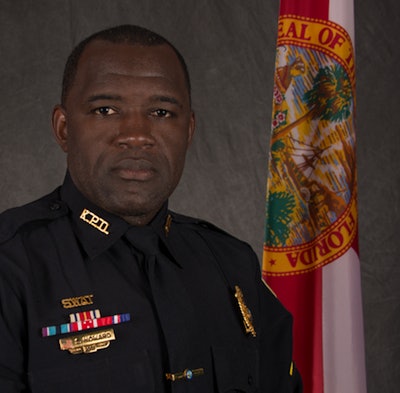 A second Florida police officer has died from wounds he suffered in a shooting Friday night, Kissimmee police said on its Facebook page.
Sgt. Richard "Sam" Howard died Saturday afternoon, a day after Officer Matthew Baxter died at the scene of a shooting in the central Florida city near Orlando.
Earlier, Police Chief Jeff O'Dell said Everett Glenn Miller, 45, had been charged with first-degree murder in Baxter's killing, reports CNN.
The officers were in an area known for drug activity, and Baxter approached Miller and two other men before 9:30 p.m. Friday, the chief said. Howard came as backup. There was a scuffle and gunfire, O'Dell said.
"Officers immediately responded to the area and found two of their fallen brothers gravely injured on the roadway," O'Dell said.