Hundreds gathered inside Mission Hills Church in Littleton, CO, on Monday night to remember Douglas County sheriff's Deputy Zackari Parrish, who was shot and killed responding to a call, reports the Denver Post.
As Gracie Parrish spoke of her husband — holding the youngest of their two daughters in her arms — the church stilled. "I will do everything in my power, Zack Parrish, to honor you," she said in a choked voice, "and I will raise these girls to love you."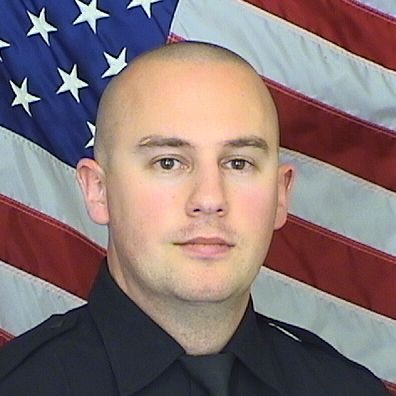 Parrish, 29, was killed Sunday morning after responding to a call at the Copper Canyon Apartments in Highlands Ranch. Four other law enforcement officers and two residents of the apartment complex were wounded before the gunman was killed, and the shock of the tragedy was evident in the church.
Large men gave each other hugs with thunderous slaps on the back, and the wives of deputies greeted each other with tears.
Parrish's fellow law-enforcement officers — he was a police officer in Castle Rock, CO, before becoming a Douglas County deputy last year — told stories of a deputy who cared about the community he served, relished the challenge of chasing bad guys, stayed late to make one more check on patrol, and had a knack for finding things other cops missed.
Michael Doyle, one of the deputies wounded on the call, remembered Parrish's courage to place himself in a dangerous situation. He watched Parrish walk first through the door, and Doyle said he followed. "I would do it again without hesitation because that's the kind of influence he had on everyone around him," said Doyle, who spoke with a cast on his left arm.
Parrish was an active member of the Mission Hills community, and the church's pastor asked mourners to grieve for Parrish but also to know that he is in heaven.