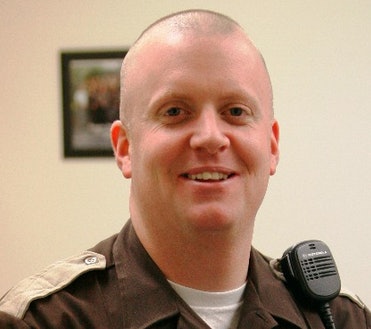 A Mexican man who was charged in a crash that killed an Oregon sheriff's deputy in 2007 and then mistakenly released 10 months ago has been arrested again, authorities said.
Oregon State Police said in a statement Sunday that it learned Alfredo de Jesus-Ascencio, 29, had been caught in Mexico, reports the Associated Press.
A grand jury had indicted him on charges of criminally negligent homicide more than a decade ago after a head-on collision that killed his 19-year-old passenger and Marion County Deputy Kelly Fredinburg.
De Jesus-Ascencio was critically injured but out of the hospital by the time a judge issued a warrant for his arrest.
He fled to Mexico and wasn't caught until January 2017. He was mistakenly let go a month later because of an administrative error at the prison in Baja California. Oregon State Police said de Jesus-Ascencio was arrested Thursday in Michoacan, a western Mexican state.