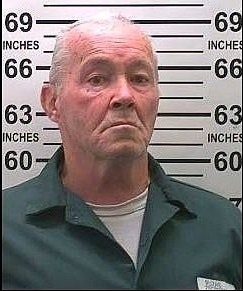 John Ruzas, the man convicted of killing New York State Trooper Emerson Dillon in 1974, was scheduled to be released from prison today after the New York State Troopers' union lost its appeal in state Supreme court.
A judge denied the NYS Troopers' Police Benevolent Association's appeal to keep Ruzas in prison, Syracuse.com reports.
The troopers' union said on their Facebook page Saturday that it is "extremely disappointed" that New York State Attorney General Eric Schneiderman "is fighting the PBA , and his legal team is representing the parole board and the killer!!"
On Oct. 24, 1974, New York State Trooper Emerson Dillon was shot and killed after stopping a speeding car along the Thruway near Canastota. Two men in the car had just robbed a jewelry store in DeWitt.
Ruzas was sentenced to 25 years to life for the murder.