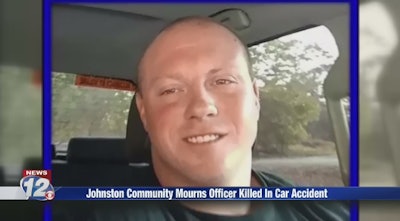 A Johnston, SC, police officer was killed Friday night in a single-vehicle accident. Corporal James Eric Chapman was responding to an emergency call at the time of the accident.
Chief Robinson writes the officer joined the Johnston Police Department in July 2015 and was promoted to the rank of Corporal.
Before the officer was with the Johnston Police Department, he was in the United States Marine Corps and was deployed to Afghanistan, WRDW reports.