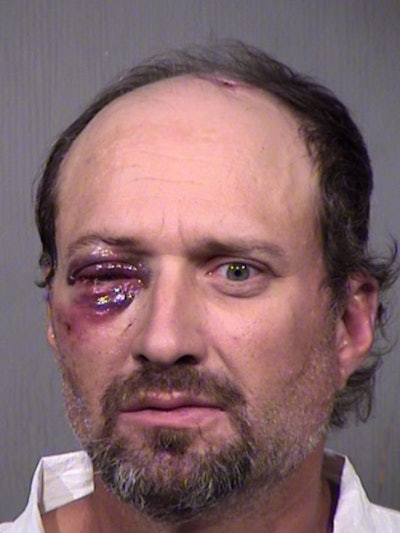 A man held on suspicion of hitting the wife and daughter of a Maricopa County sheriff's deputy with his pickup told Phoenix police investigators he blamed his actions on "a combination of drinking alcohol and hearing vibrations and voices that made him want to murder someone," according to a court document released Friday.
The deputy's wife, Amy Chervenak, 47, died in the attack.
Trent Garrett Ferree, 45, of Mesa was booked on suspicion of first-degree murder and attempted first-degree murder. He was being held on a $1 million bond in a Maricopa County jail.
Ferree was driving his silver 2001 Dodge Ram pickup just after 7 p.m. when he drove up onto the sidewalk to hit a couple. They jumped out of the way, according to a court document.
About 10 minutes later, Ferree told police, he saw a woman and a child walking, AZCentral reports.
Chervenak and her 11-year-old daughter were walking back to their north Phoenix home when Ferree hit them from behind, according to the police statement. He hit them once, then turned his car around and hit Chervenak again, the statement said. She was run over three times in the attack. Her daughter was injured.