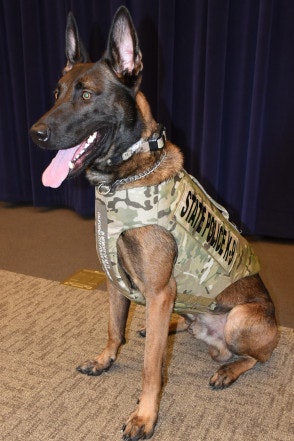 The New York State Police are mourning the loss of a K-9 that was accidentally killed Monday when a trooper fired at another dog that was attacking.
Trooper Shaun R. Smith and K-9 Will were helping in a search warrant execution at a home in the Lewis County town of Greig. Troopers say that's where a "pitbull" ran from the home and began to attack K-9 Will.
Troopers say Smith discharged one round from his duty gun, striking the leg of the attacking dog. But they say it appears the bullet ricocheted off the gravel stone driveway, and mortally wounded K-9 Will, WNYT TV reports.