A Ford Mustang sold at the Barrett-Jackson auction in Las Vegas on Saturday raised $1 million for first responders in the city, reports Fox News.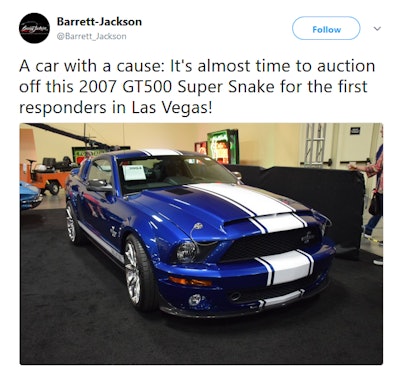 The event was held at the Mandalay Bay hotel, where the deadly concert shooting in took place Oct 1.
The blue and white 2007 Mustang Shelby GT500 was donated by Barrett-Jackson President Steve Davis, who purchased it from its original owner, former Ford CEO Mark Fields, in 2008. The company DC Solar purchased the car for $1 million.
All proceeds from the auction were earmarked for the Injured Police Officers Fund.