A man was arrested after he fought with an officer, pulled two guns on him, then tried unsuccessfully to steal the officer's gun on the South Side of Chicago, authorities said.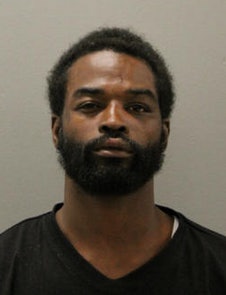 The officer approached a group of men around 1:40 p.m. Sunday, police said. Jamie Harrison, 33, ran off and the officer chased him down and the two began struggling, police said. Harrison pulled a revolver from his pants and held it to the officer's chest. The officer overpowered Harrison and grabbed the gun — only for Harrison to pull out a second one, police said.
When the officer wrested that one away, Harrison tried to pull the officer's gun from his holster. Additional officers arrived and Harrison was arrested, reports the Chicago Tribune.
The officer was taken to Advocate Christ Medical Center, where his condition was stabilized. Harrison was treated for his injuries and released from South Shore Hospital, police said.
On Monday, Cook County Judge John Lyke ordered Harrison held without bond, on charges of attempted murder of a police officer, aggravated battery, attempting to disarm a police officer, and a weapons charge, reports the Chicago Sun Times.
Harrison warned the police officer who arrested him that he was "coming after his b—h-ass" if he made bond, Cook County prosecutors said. On the trip to the station, Harrison allegedly told officers that he would have killed them, but didn't have the time.