A Suffolk County, NY, police officer was seriously injured Tuesday in a head-on collision involving his cruiser and a stolen vehicle in West Babylon, County Executive Steve Bellone said.
The officer sustained numerous broken bones and was taken to Nassau University Medical Center in East Meadow, where his injuries were being assessed, acting Suffolk Police Commissioner Stuart Cameron said. None of the injuries were life-threatening, reports Newsday.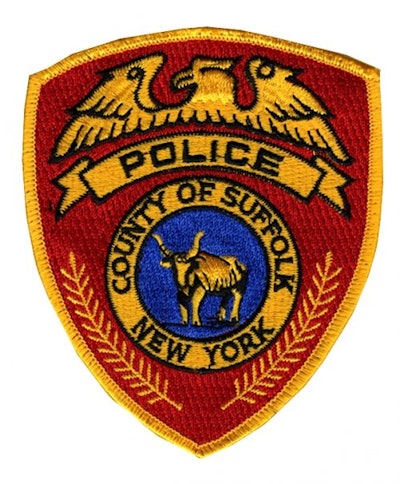 Police said Louis Mancini Jr. had stolen a GMC Yukon at about 11:15 a.m., a vehicle that was left running at Frank's Delicatessen on Little East Neck Road in West Babylon, police said.
About half an hour later, Mancini lost control as he drove at a "high rate of speed" north on Straight Path and slammed into a southbound cruiser head-on, officials said.
"This was not a pursuit, but [police] were aware the vehicle was stolen," Bellone said.
"He was going faster than he should have been, given the conditions," Cameron said.
Mancini, 30, was taken to the hospital with non-life-threatening injuries.