Tammy Dee Widger was charged on Wednesday with felony murder in the shooting death of Clinton (MO) Police Department Officer Ryan Morton last week.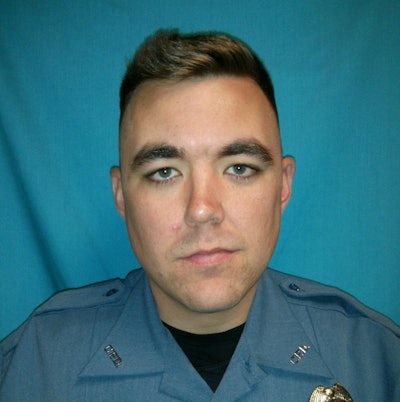 Widger, whose rental home was the site of the fatal shooting, had previously been charged with possession of methamphetamine with the intent to distribute and with keeping or maintaining a public nuisance.
The second-degree murder charge was added by Henry County prosecutors on Wednesday in an amended complaint, according to court records.
Widger allegedly committed felony murder because Morton was shot and killed "as a result of the perpetration of the class C felony of delivery of a controlled substance," according to court records.
Henry County emergency communications officials later said that a database error sent police to the wrong address. An investigation into that error is ongoing.
According to court documents, Widger answered the door and said there was no disturbance. But when five officers went into the house to ensure no one was being harmed, gunfire erupted and Morton was mortally wounded.