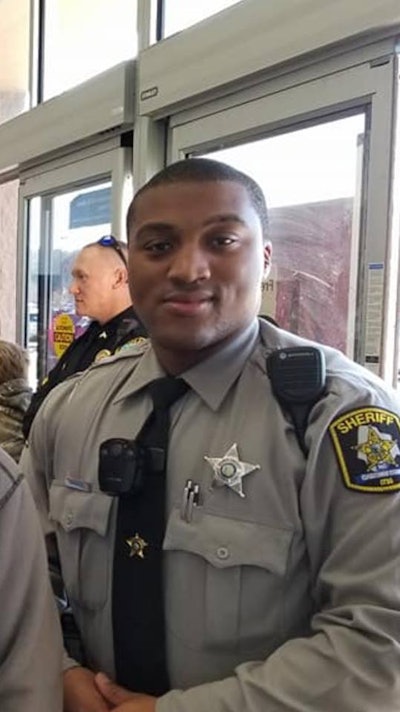 A 24-year-old North Carolina deputy died when he was involved in a crash after turning around to pursue someone violating driving laws, Edgecombe County Sheriff Clee Atkinson said Monday.
Deputy David Lee'Sean Manning had worked for the Sheriff's Office for about four months, reports WNCN.
Manning's cruiser collided with a Chevrolet Silverado traveling north. Manning was headed south on N.C. Highway 122/111 near Pinetops at about 6:15 p.m.
Manning died at the scene, Atkinson said, and the two occupants of the pickup truck suffered "serious to non-life-threatening injuries."
The vehicle Manning was trying to pull over crashed into a ditch about a fifth of a mile from the scene of the fatal collision. The driver fled, and was not found, despite the use of K-9s, Atkinson said.