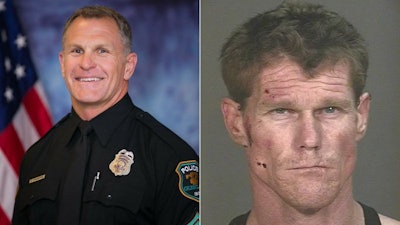 A Glendale, AZ, police sergeant serving a warrant was shot in the chest and seriously wounded Friday in Phoenix.
Glendale police identified the wounded officer as Robert Livingston, a 23-year veteran with the department, AZ Family reports.
Ofc. Tiffany Smith with Glendale Police said officers were serving a warrant on a violent suspect, identified as 44-year-old Stephen Hudak. Smith said Hudak fired shots at the officers, striking Livingston.
The suspect then ran off to a nearby business.
Phoenix police were able to catch up to Hudak and the suspect fired shots at them, Smith said. Phoenix officers fired back at the suspect, striking and killing him.